There are a lot of little details that go into preparing your home for sale, especially if you want to ensure that you can get maximum value from your Orinda property. From removing many of your personal effects from the home to ensuring that you have cleaned up the paint and taken care of any other necessary repairs, there are many strategies you can use that may increase the value of your home as you
prepare it for sale
.
Add a fresh coat of paint
While a fresh coat of paint might not have a direct impact on the value of your home, it can have a lot of impact on the perceived value. When people look at your home, dirty or dingy walls, or highly custom designs, can change the way potential buyers feel about the property and how much they're willing to spend on it. A fresh coat of paint can make homes for sale in Orinda look fresh and new as well as increase the odds that your buyers will be able to imagine themselves moving in as soon as possible.
Update your appliances, if they need it.
Take a look at the appliances throughout your home. If they're outdated, dingy, and aren't energy-efficient, chances are, they aren't going to attract potential buyers. Upgrading your appliances, on the other hand, can make the property much more appealing to potential buyers and, in many cases, increase the home's selling value. For many buyers,
appliances
are one of the key elements of a new property. If your appliances are outdated, they may worry that other elements of the property will be, too. A new set of appliances, on the other hand, can help set just the right tone.
Add in new finishes that will help your home look new
Check your drawer pulls, cabinet handles, and lights. Are they in keeping with current trends or fashion, or are they outdated? If you've allowed your home to grow outdated or allowed those critical items to wear down with time, it could impact the perceived value of your home during a walkthrough. On the other hand, if you update those little finishes, you may notice a corresponding increase in your home's selling price, all for relatively little investment.
Take care of any needed repairs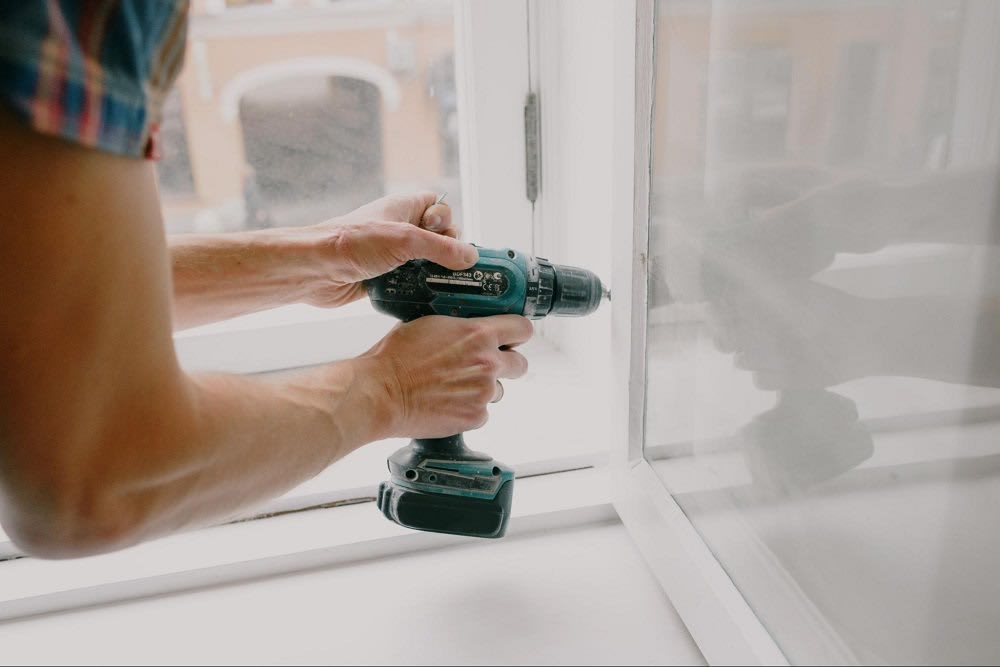 You know your property better than anyone else, and chances are, you already know what elements will be picked up on inspection. Do you know that there's damage to the roof that will need to be repaired in the near future? That there is a plumbing problem that will need to be addressed? Chances are, your buyers will find out about it on inspection and ask for either a reduction in the selling price of the house or for you to take care of repairs before closing.
If you take care of those repairs before you put the property on the market, you may find that it's easier to get the full asking price for your property. That doesn't mean that you have to take care of major upgrades, which could end up costing more than you will ultimately add to your East Bay home's value, but it does mean that you should take a careful look at what elements buyers will be most likely to notice.
Spruce up the outside
Photo courtesy of Christina Linezo Real Estate
Curb appeal
can either make or break many of your sales opportunities. Buyers start forming an opinion of your property the moment they pull up at the driveway. Often, they've made a decision about whether they want to further pursue the purchase before they even step through the front door. If your property doesn't have curb appeal, chances are, you're going to be missing out on potential buyers. On the other hand, if you take the time to upgrade the outdoors and make it look its best, you can encourage buyers to take a closer look at the property.

Make sure you've taken care of the paint outdoors as well as inside. Add flowers. Keep up with landscaping and mowing, especially if you have a showing coming up. Those simple steps can add a great deal of warmth and appeal to the property, making it look its best and increasing the odds that buyers will be interested from the beginning.
Add finished space to the home
Take a look around your home. Do you have unfinished space that you've always meant to do something with, but that you never really needed, or never got around to updating? As you prepare to sell the property, it could be the ideal time to take care of those upgrades. Finished space is a critical selling point in many homes. While an unfinished basement, for example, is useful for storage, a finished basement could be turned into additional bedrooms or a family room or game room.
If you have an unfinished attic with adequate space, consider carpeting it to turn it into a bonus room. Minor improvements, such as adding drywall and carpeting or wood floor ing, could spruce up the space and add to your home's value.
Review the kitchen for any needed upgrades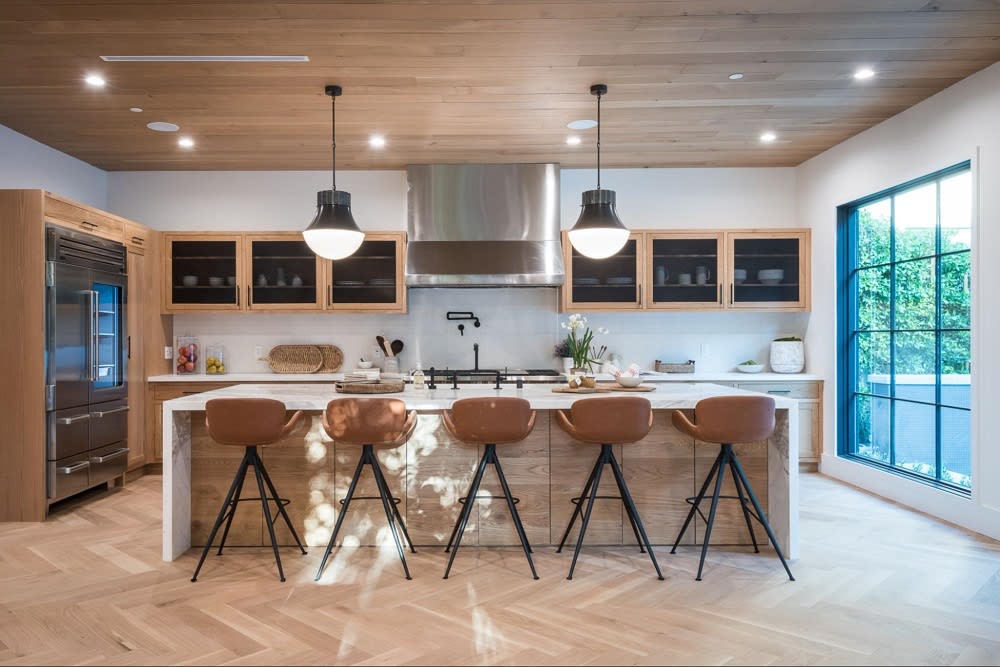 Upgrading your kitchen isn't just about making sure you have the latest appliances. Frequently, you can get a 100% return on updates to the kitchen. In addition, kitchen upgrades may make the entire home more appealing, since many people check out the kitchen first when they walk through the door. Try a few simple steps:
Installing task lighting over the areas that are used the most often

Add an island

Install a pot rack

Add a backsplash

Look for ways to open up the space so that it appears roomy and airy
Simple kitchen upgrades can go a long way toward making the entire property seem more appealing.
Invest in a deep clean
Over time, dust and dirt can build up in even the most well-maintained home. You may not think about the mess your family makes on a daily basis, but it can certainly build up over time, preventing your property from looking its best and decreasing your home's value. Invest in a deep clean to make sure your home looks its best before you put it on the market.
Bring in professional cleaners who will take care of those essential tasks and make sure that your home is ready to show. Once you've taken care of the deep clean,
take steps to keep it that way
or arrange to have the cleaners come in regularly so that the property will look its best for each showing. You never know which one could be the buyer you need!
Replace any damaged or dingy flooring
Take a look at the flooring throughout your home. If it's suffered damage over your years in residence, now is the ideal time to make sure it shines. Pull up damaged carpet or flooring and replace it with high-quality flooring that your buyers will be sure to appreciate. Don't forget to have your carpets professionally cleaned so that they'll look their best.
Light up the home
Add in lighting in areas where you know buyers need it most. Consider whether your home has any dark areas where light doesn't reach naturally. You can open the curtains or blinds to let in natural light for showings, but you also want to make sure that there's plenty of lighting where it's needed most. Consider installing task lighting or other updates that will keep your property bright no matter when buyers may come in to take a look.
Stage your home for showings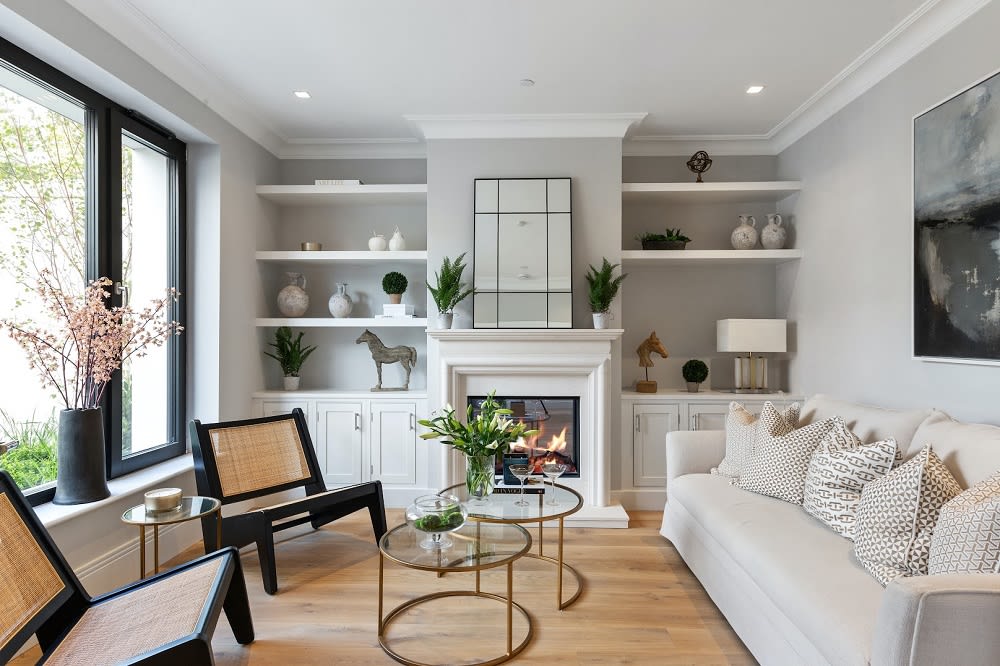 Buyers don't want to take a walk through your property. They want to take a walk through their future home and imagine what it might feel like to live there. In order to help improve the selling price of your property and make sure that it looks its best, plan to stage your property ahead of time. Some of those steps, you'll need to take even before you put your home on the market. Start by removing the personal touches from your home: family pictures, for example.
Then, remove any personal collectibles and other items that might not appeal to potential buyers, since they could detract from your home. Finally, go through and cut down clutter, both out in the home and in closets and other storage areas. The less clutter you have, the more spacious the home appears, and the more likely buyers become to appreciate everything you have to offer.
Are you ready to put your home on the market?
At Christina Linezo Village Associates, we know how to help you make the most out of your home when you put it on the market. We can help you stage your home, prioritize repairs and upgrades, and learn more about how to attract buyers to your property. Furthermore, we'll help you learn
what your property is worth
and, in many cases, how to improve its value. Ready to get started?
Contact Christina Linezo
, East Bay real estate agent today.